FunActive Best prices
With FunActive TOURS you save being  a regular customer, with the early bird discount or travelling in a group
Early bird discount
If you send us your booking within February, 28th (date of stamp, or e-mail), you will get a discount of Euro 25.00 (per adult). For children we calculate the bonus depending on the valid children discount. This offer is valid for tours with a lenght of minimum of 5 days.
Please indicate which discounts you would like to claim when making a reservation. Please note that the individual discounts can only be accumulated up to a maximum of 10% on the package price (on breakfast basis).
Regular guest discount
Your loyalty will be rewarded! You will get following discounts:
3% on the basic package price if you have booked 2 or 3 holidays directly with us.
5% from the 4th journey booked directly with us.
10% from the 7th journey booked directly with us.
The discount is given on the basic package price, not on additional services.
Group discount
A group of  minimum 6 participants (adults paying the whole package price) is entitled to our group discount. The group discount can be given if the booking process (also the payment) is handled by only one member of the group only. You will get following group discount: 6-7 persons: 3% (of the basic package price) 8-9 persons: 5% (of the basic package price) from 10 persons: 8% (of the basic package price)
Please note
To ensure we are able to manage and check these discounts at best  we kindly ask you to indicate  at the time of your booking whether you intend to take advantage of our discounts. Please note that you can accumulate the discounts in the price list up to a maximum of 10% of the basic price for the chosen package: i.e. you will not get more than 10% overall discount.
FunActive TOURS
Contact us
FunActive TOURS srl
Bahnhofstr. 3, I-39034 Toblach/Dobbiaco (BZ)
+39 0474 771210
office@funactive.info
Fiscal code – VAT number: IT02622710214
You can also send us your booking by e-mail or by post. Please use our booking form and fill it in completely.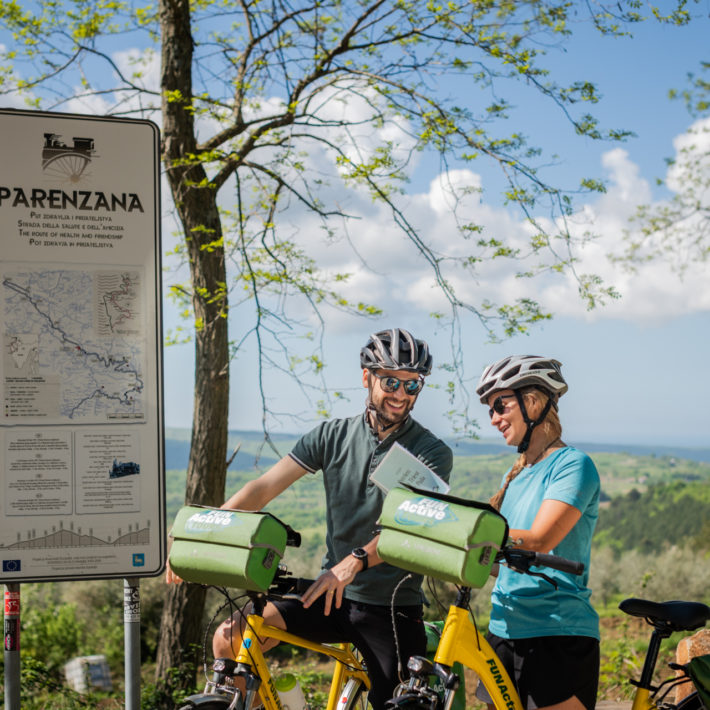 A holiday organised by real professionals
Discover all the services we offer and book now of your tours.
First of all, an active holiday without worries! We relieve you of all those tasks that can spoil your good mood, starting with the careful planning and preparation of your trip and assisting you up to the provision of the various services planned during your holiday. Your only thought will be to choose which proposal you prefer among our itineraries
Our partner hotels or dedicated bike & boat trips offer you the ideal comfort to relax at the end of the day and be ready to get back in the saddle the next day. Enjoy a delicious breakfast in the morning to start the day in the best possible way!
You can also count on us during the trip. We are available every day to give you telephone information if you need it.
All departures for summer 2023
Discover the latest news, choose the one you like.